Koler Bou Star Jalsha TV Serial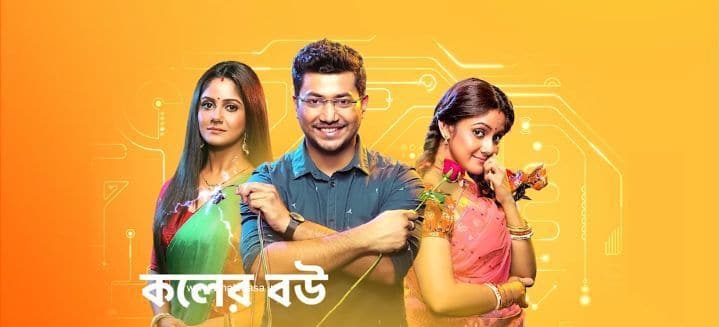 Koler Bou is a new TV serial being aired at Star Jalsha. Lets have a look at its cast, story line, songs et all.
Synopsis
The story revolves around a poor simple village girl Tepi, who happens to be a foodie. As the destiny had it , she gets married to Deep and lands up in rich family as a daughter-in-law. Deep happens to be a scientist.
Trina as Tepi plays Deep's wife and a robot as well. The robot will do all the household chores and cooking on behalf of her, in which Tepi isn't an expert. But his family remains oblivious of this secret.
This show tells a very distinctive love story which is a combination of several genres, romance, comedy and science fiction. The show explores the story of a scientist who invents a robot to save his wife's honour and hide her flaws in front of his family.

Cast and Crew :
Director, Producer, Writer : Snehasish Chakraborty
Star Cast :
Rohan Bhattacharya as Deep
Trina Saha as Tepi
More >
Sasurbari Zindabad Colors Bangla TV Serial