Gumnami Movie
Gumnami movie is an upcoming flick from SVF Films directed by Srijit Mukherji. Lets have a look at its story, cast, songs, trailer, music, show times and news. This film is slated to be released during Durga Puja 2019.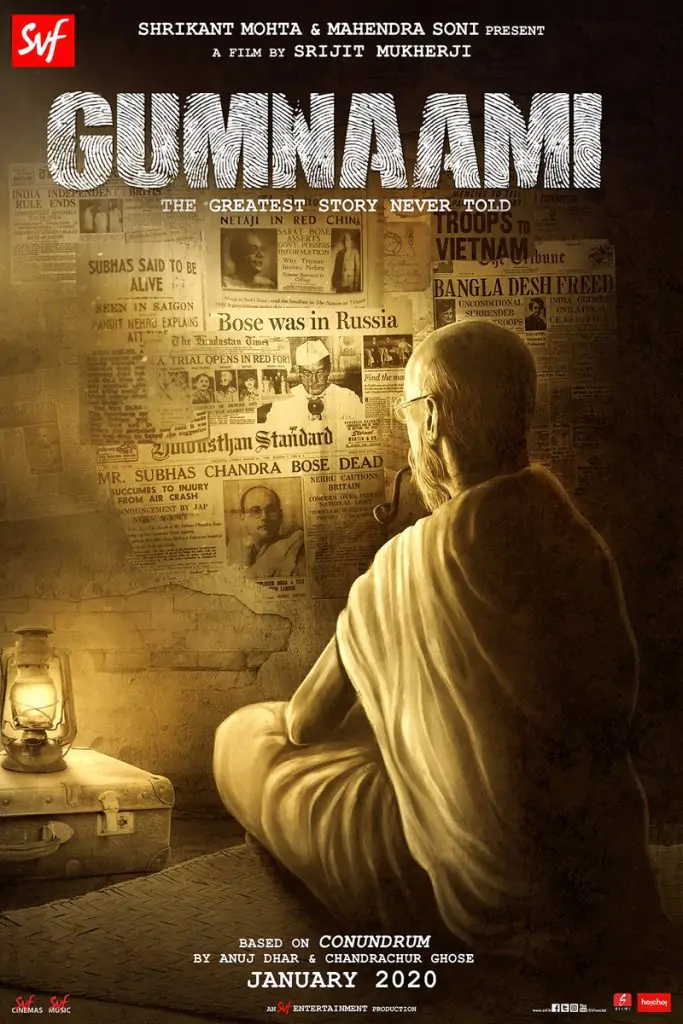 Curiosity about our favourite Netaji, Subhash Chandra bose will never end. What happened after Taihoku plane crash ? Was he alive after that or not ? Who is Gumnaami Baba aka Bhagwanji ? This film revolves around this part of the mystery, i.e. Gumnami Baba.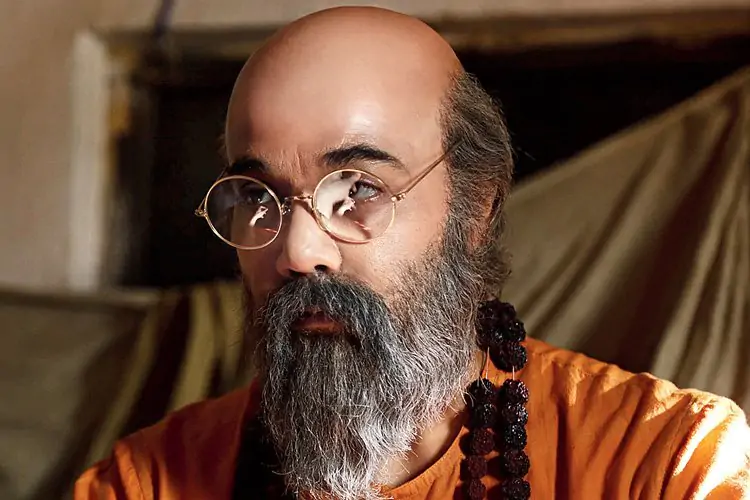 In Gumnami movie Srijit Mukherji ties up once again with Prosenjit Chatterjee. Prosenjit will portray the roles of Netaji Subhash Chandra Bose and Gumnami Baba. Gumnami Baba is a mysterious monk who put up in Ghaziabad and popular belief was that he was actually Netaji. There are several theories, rumours about the aftermath of Taihoku plane crash. Srijit's latest flick Gumnaami will have a look at different angles.
Did our beloved Netaji really die in Taiwan's plane crash ? Did he die in Russian captivity ? Or, did he come back to his motherland as Gumnami Baba? This film will address that query.
Gumnami Cast and Crew :
Director : Srijit Mukherji
Star Cast :
Prosenjit Chatterjee
Anirban Bhattacharya
Tnusree Chakraborty
Biplab Dasgupta
Shyamal Chakraborty
Surendra Ranjan
Sanjay Gurbaxani
Akshay Kapoor
Satyam Bhattacharya
Shibashish Bandopadhyay
Prantik Banerjee
Credits :
Story, Screenplay, Dialogues : Srijit Mukherji
Associate Director : Soumyabrata Rakshit
D.O.P : Soumik Haldar
Editor : Pronoy Dasgupta
Sound Design & Mixing : Anindit Roy, Adeep Singh Manki
Music and Background Score : Indraadip Das Gupta
Songs by : I.N.A & D.L.Roy
Lyrics : D.L.Roy, Capt. Abid Ali Mumtaz Hussain, Resident Indians of South Asia, Pt. Vanshilal Shukla
Background Score : Indraadip Das Gupta
#Gumnaami #Teaser #SrijitMukherji #ProsenjitChatterjee
Production Design : Shibaji Pal Art Director : Srimanta Kr. Das Costume Design : Sabarni Das Prosthetics and Make-Up : Somnath Kundu Fight Master : Aejaz Gulab DI Studio : Edit Fx DI Colorist : Debojyoti Ghosh Poster Design : Anonymous Associate Producer : Abhishek Daga