Bijoya Dashami Wishes in Bengali
Here some Bijoya Dashami Wishes in Bengali . Subho Bijoya SMS 2019, Bengali Shubho Bijoya Kobita, Bangla Shubho Bijoya SMS ! Bengali Bijaya greetings, Bengali Subho Bijoya messages, kabita. Maa Durga esechilen abar choleo gelen .
Maa Durga have left for Kailash , but she will be back again next year. Ashay buk bandhar pala ebar !
In the mean time we will have to go back to our daily routines…school ..college…office…home management…scary boss, ..teacher…Principal… oh no ! Any ways .. Subho Bijoya !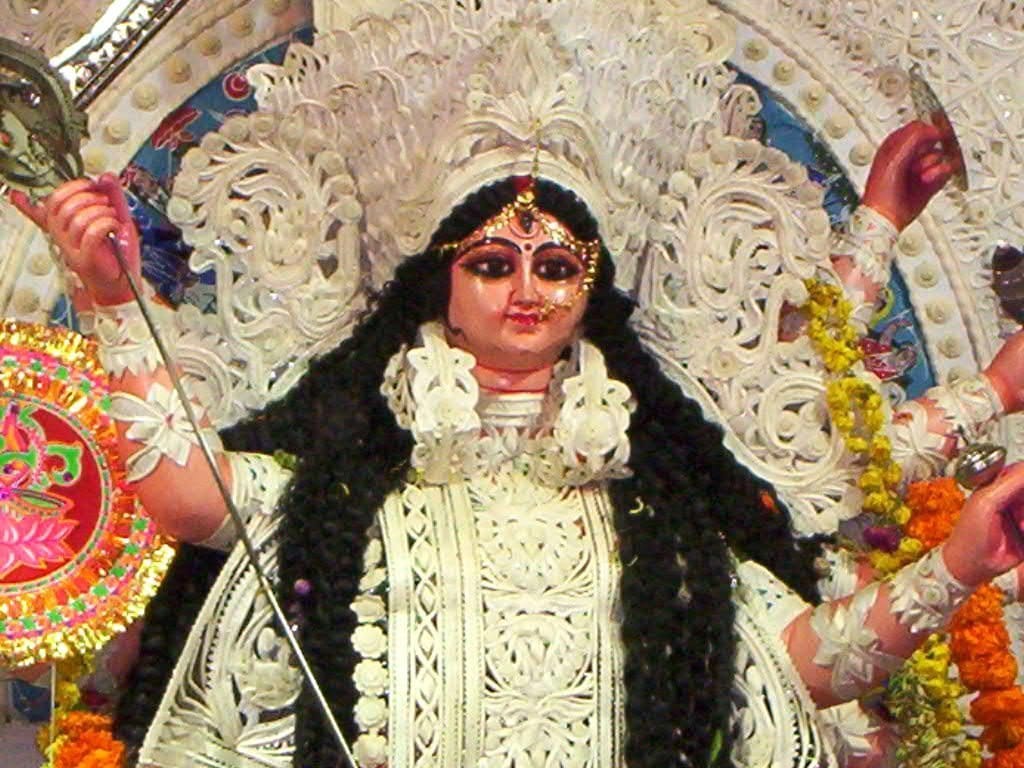 Bijoya Dashami Wishes in Bengali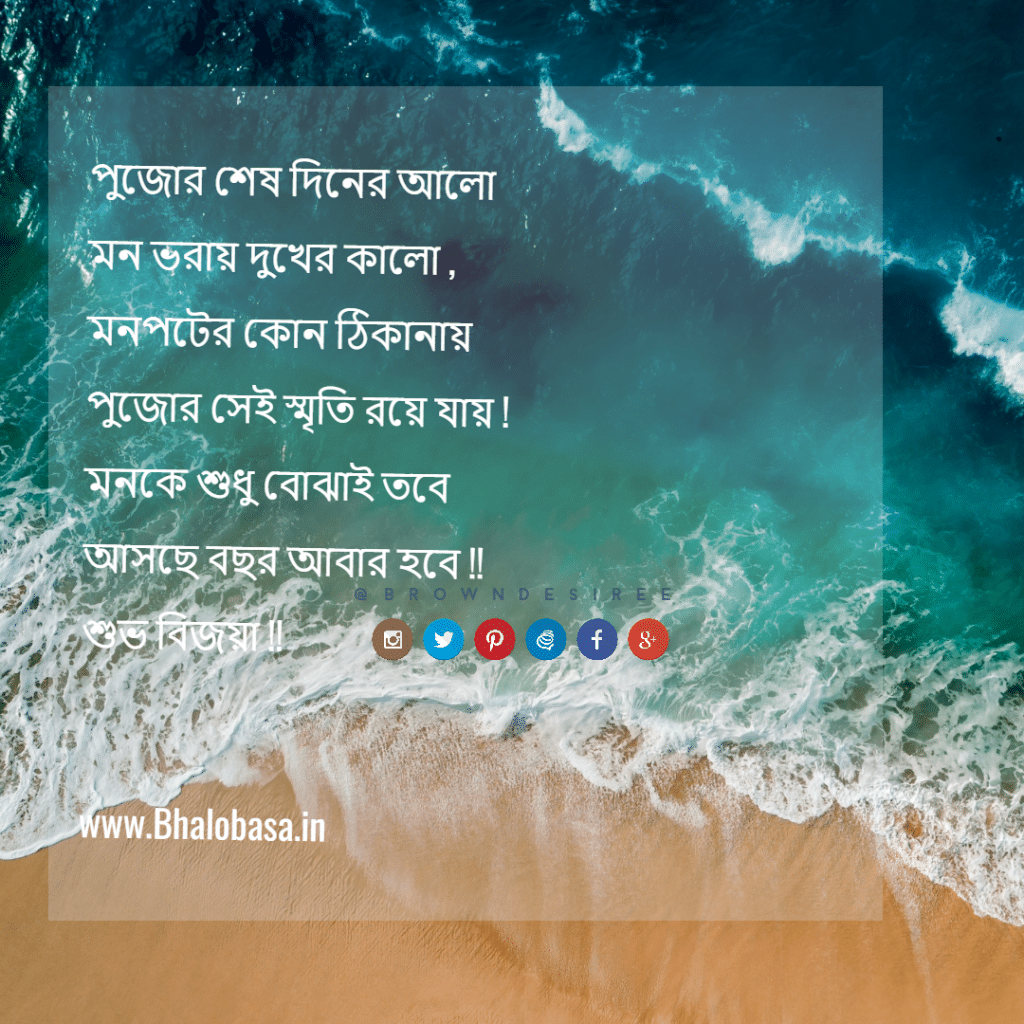 >>> www.Bhalobasa.in >>>
Full:
"Sabaike niye bari pouche gechi, Everest –e ektu jam chilo, tai deri holo. Tora sabai bhalo thak, next year 10th Oct-er opekshay roilam, sms ta sobaike pathiye de" –ITI MAA DUGGA !
Subho Bijoya !!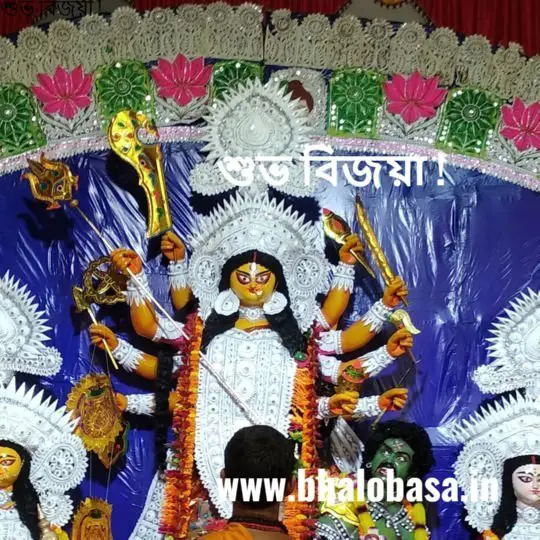 >>> www.Bhalobasa.in >>>
Saptami te prothom dekha, Ashtami te hasi..
Nabami te bolte chaoa , "tomay bhalobashi"
Dashamite hathat keno aakul holo pran,
Pran pratima tumi ebar jabe ki bhaasan !
Subho Bijaya !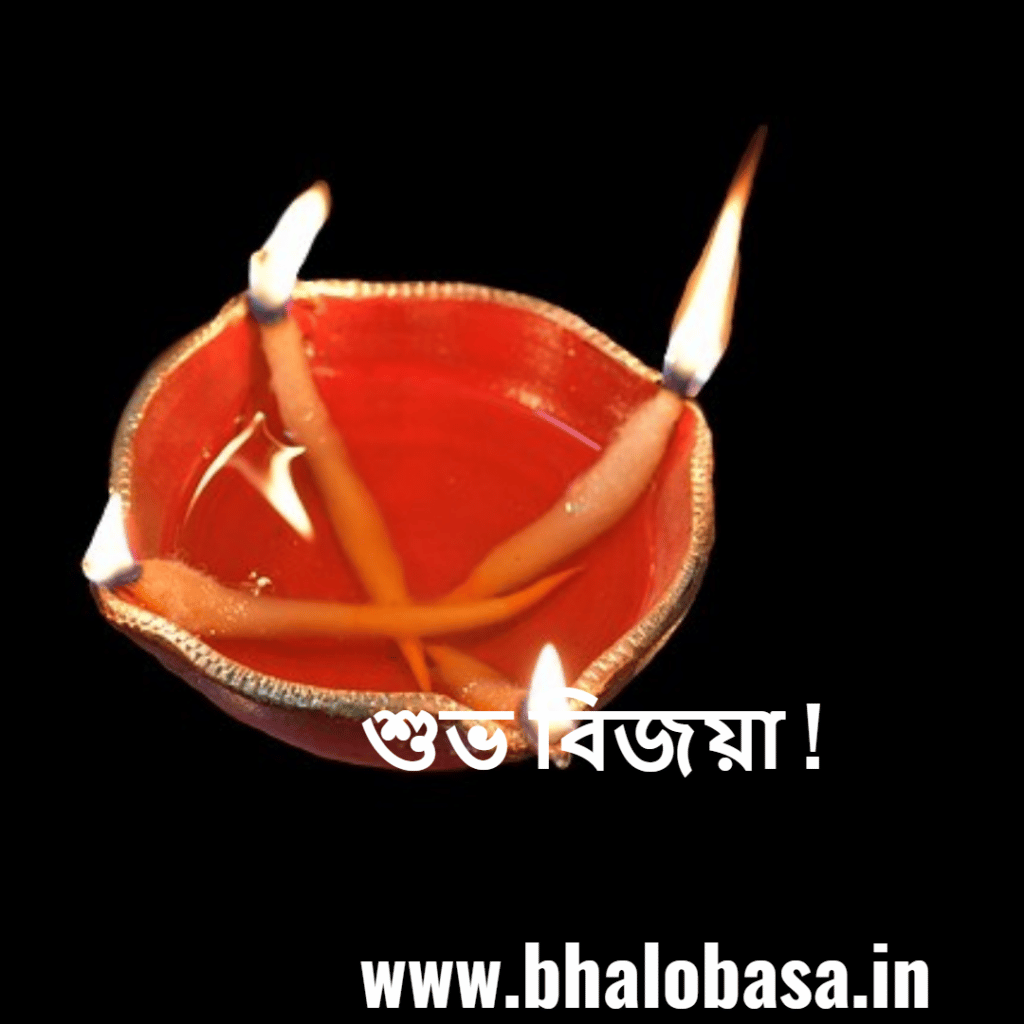 _______________
Ma j ebar jawar saje.
Bisarjaner ghanta baje,
Boluk sabai mukhor robe,
Asche bachor abar hobe.
Subho bijoyar preeti o subhechchha…
____________________________________________
Mandape nei dhaker kathi
Nibhlo jeno hridoy bati
Sesh haye geche sindur khela
Aaj tai sesh belay
Janai tomay…..
Subho Vijaya !